As part of our series of interviews with BALIHT's partners, Mesut Altuntas from Schunk Kohlenstofftechnik tells us more about their role in the project. 
What roles does Schunk play in BALIHT project?
Schunk's main activities in the project are the development & production of graphite filled bipolar plates suitable at higher operation temperature, which are to be installed in the BALIHT prototype battery. Schunk also contributes to the environmental, social and economic studies ran in the project.
For more information on Schunk bipolar plates: Schunk-Bipolarplatten-EN
Why did Schunk join BALIHT project?
Reducing the effects of climate change and being a part of a clean future is our motivation. We already have products related to the generation and storage of renewable energy. These are, among bipolar plates and electrodes for redox flow cells, carbon brushes for generators in wind mills, high purity graphite and carbon fiber materials used in the production of solar cells, bipolar plates for fuel cells and fast charging systems for electrical buses. We already had corporation with CMBlu to produce their bipolar plates for standard operation temperature. Therefore, we seek to be part of organic flow batteries and the consortium of BALIHT with awareness of the sustainability and social responsibility.
What have been the main challenges faced by your team, and how did you solve them?
We should have developed a material formulation suitable for the warm environments, which means higher mechanical stability and tensile strength, at the same time with a good processability for the sheet extrusion process and flexible plates suitable for rolled storage. Not only this, we had to adapt our material formulation in the middle the project for having gas tight bipolar plates according to CMBlu battery assembly concept. Due to COVID pandemic, we had also difficulties to receive raw materials from our suppliers. However, thought all those difficulties, I am happy that we fulfilled the requirements for bipolar plates. The bipolar plates for the BALIHT prototype battery were successfully produced.
More about Schunk: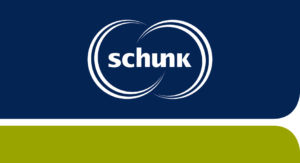 Schunk Kohlenstofftechnik  (SKT) is  part  of  the  Schunk  Group,  a  globally  active conglomerate  of  more  than  60 companies and 8000 employees. Over 50 % of the total business of the Schunk Group is dedicated to carbon and graphite materials and SKT, with more than 1150 employees in Heuchelheim/Germany, is the leading company of  the  Schunk  Group in this business segment.  In  typical  applications, Schunk utilizes the unique properties of carbon and graphite (e.g. electrical  conductivity,  lubricity,  corrosion  resistance, high  temperature  stability) in different combinations.
Who is working on the project?
Dr. Günter Rinn(M), Ph.D. in Mineralogy by the University of Giessen (Germany). After a post-doc position at the Fraunhofer Institute for Silicate Research in Würzburg (Germany) he joined the development division of SKT in 1989 and is heading the central R+D division of the company since 15 years.
Sören  Baumann  (M),  Master  of  Science  (mechanical  engineering)  of  the  University  of  Bochum  (Germany).  He joined the development department of SKT in 2015. Besides some other projects he had the key responsibility for the design of the extrusion line for flexible bipolar plates and electrodes.
Mesut Altuntas (M), Master of Science (polymer engineering) of the Karlsruhe Institute of Technology (Germany). He obtained some experience in the formulation of graphite filled polymers for RFB applications during a student job at the Fraunhofer Institut for Chemical Technology in Pfinztal (Germany) already and joined the development team of SKT by the end of 2018.