As part of our series of interviews with BALIHT's partners, Morana Lončar, Marin Bačić and Hrvoje Keko from KONČAR tell us more about their role in the project. 
What is the role of KONČAR in the implementation of BALIHT?
Končar is responsible for development and implementation of Battery Management System (BMS) for BALIHT battery. The BMS represents an essential component for battery operation. Additionally, Končar is the leader of working package 4 "Battery and Energy Management System" (BMS and EMS). BMS for BALIHT has to be safe, robust and efficient to operate in warm environments. It is also modular, so it can be adjusted to the battery needs. The BMS consists of hardware (battery's sensors that read the signals and actuators that mechanically operate the battery like PLC) and software – SCADA (Supervisory Control and Data Acquisition) which represents the brain of the BMS. For the purpose of this project, Končar will contribute with its own, inhouse developed SCADA PROZA NET software platform solution. Part of BMS is also configuring the communication between BMS and battery's actuators, battery's sensors and EMS. After EMS collects all that data and determines whether battery has to be in charging or discharging mode, BMS will execute that command.
Končar's team involved in the project (from left to right: Lucija Babić, Marin Bačić, Hrvoje Keko, Morana Lončar, Leila Luttenberger Marić):





What made KONČAR eager to get involved in BALIHT project? 
Končar is the largest Croatian electric equipment manufacturer, and Končar – Power Plant and Electric Traction Engineering is an experienced vendor of industrial automation solutions. This project seemed like a great opportunity to explore more the world of batteries, and to extend the applicability of our own industrial automation platform. Moreover, Končar is always looking to develop sustainable solutions, so in our project lists there are many hydropower plants, biomass power plants and Končar (Končar Renewable Energy Sources) has built one of the first wind energy power plant in Croatia, based on our own technology. So, developing RFB battery with organic electrolyte was a logical step toward developing more green energy solutions compliant with Green Deal goals. Moreover, this project brings us great opportunities for international cooperation and networking with experts from different countries.
What has your team been working on so far in the framework of the project?
At the beginning of the project Končar was working on BMS design, in accordance with other project partners and inputs from work done in other working groups. After final design, we continued with BMS development by ordering hardware and software components, programming the BMS components as well as BMS communication development (this includes defining the data that BMS and EMS are exchanging). We have already tested BMS and EMS communication with ETRA from Spain (responsible for EMS development). At the moment we are finalising implementation of BMS algorithms. After BMS finalisation, some additional changes may be expected to adjust all battery components after implementation.
What will be the main challenges and objectives for you in the remainder of the project?
After BMS finalisation, main challenge will be implementation of BMS with the whole battery. This means that some minor adjustments and changes can be expected in order to set the battery parameters to run and operate battery smoothly. This will be performed during Factory Acceptance Testing (FAT) which will happen in Germany, and during Site Acceptance testing (SAT) at Botofac harbour in Ibiza.
More about KONČAR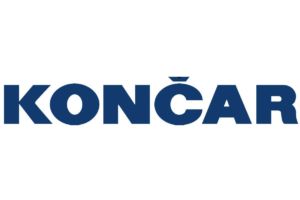 KONČAR – Power Plant and Electric Traction Engineering Inc. (Končar KET) is part of the Končar Group, a leading industrial company in Croatia that exports its products to over 100 countries on all continents. The main business areas are production of equipment and plants for the generation, transmission and distribution of electrical energy, transport and industry.
Končar KET is an engineering company with several decades of experience in providing integrated solutions in energy, eco-cities and transport, water management and ecology, industry, ICT and digitalisation. Končar KET is specialized in smart grids, standardization and interoperability. Končar KET has more than 10 collaborative European research projects, guiding the in-house development of ICT solutions for energy and transport.